The Broken Narrative (Untitled#01)
3-channel video installation
2017

MA graduation project
Universität der Künste Berlin

An exploration of the unconscious and of broken narratives as a form of hightened expression.
Inspired from the transcription of a dream, in this video, moving image and text are overlaid and juxtaposed in the attempt to mirror the incidental character of unconscious thought processes and calling upon the viewer to build associations between the different narrative levels.

The Broken Narrative
book design | visual poetry
2017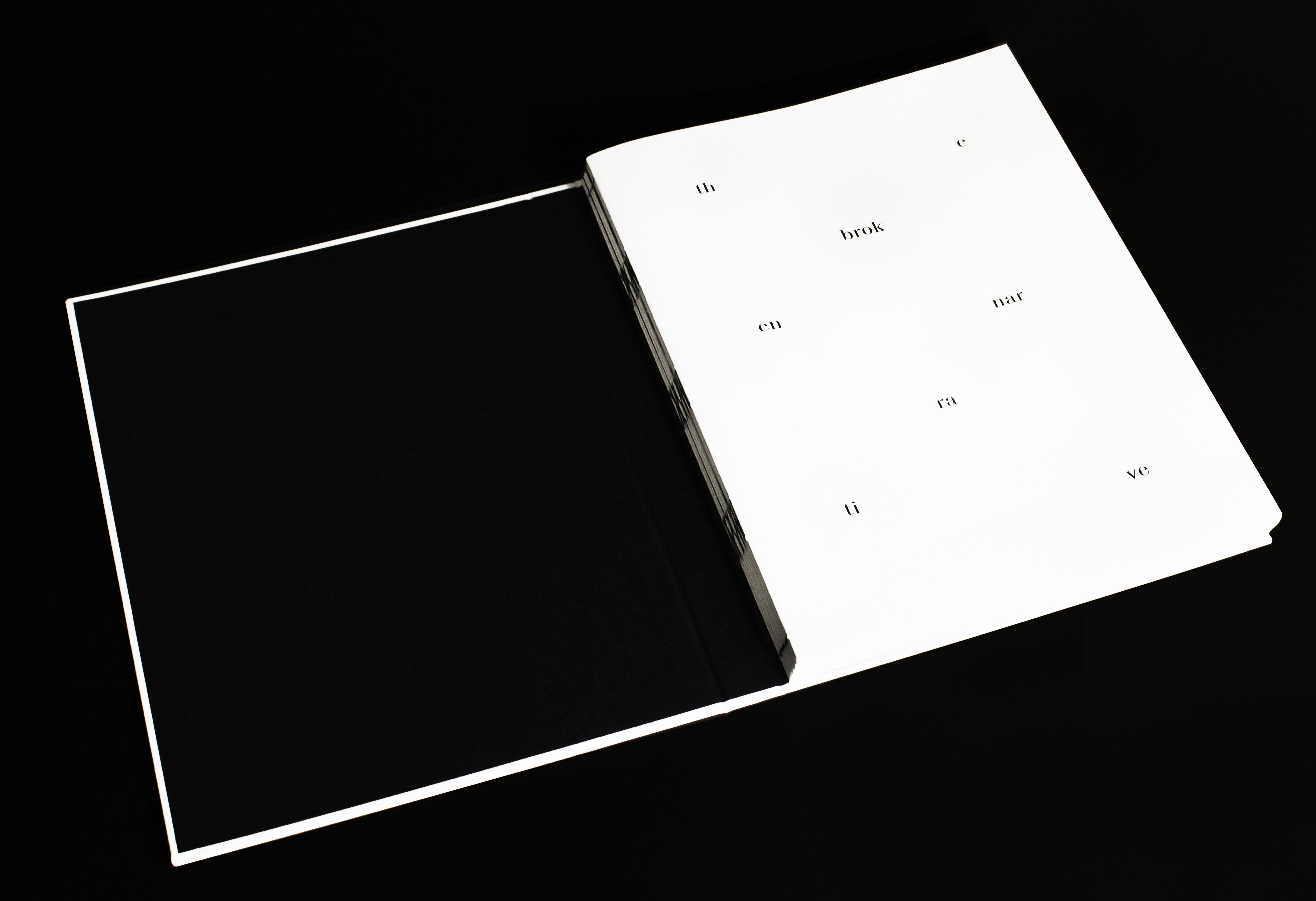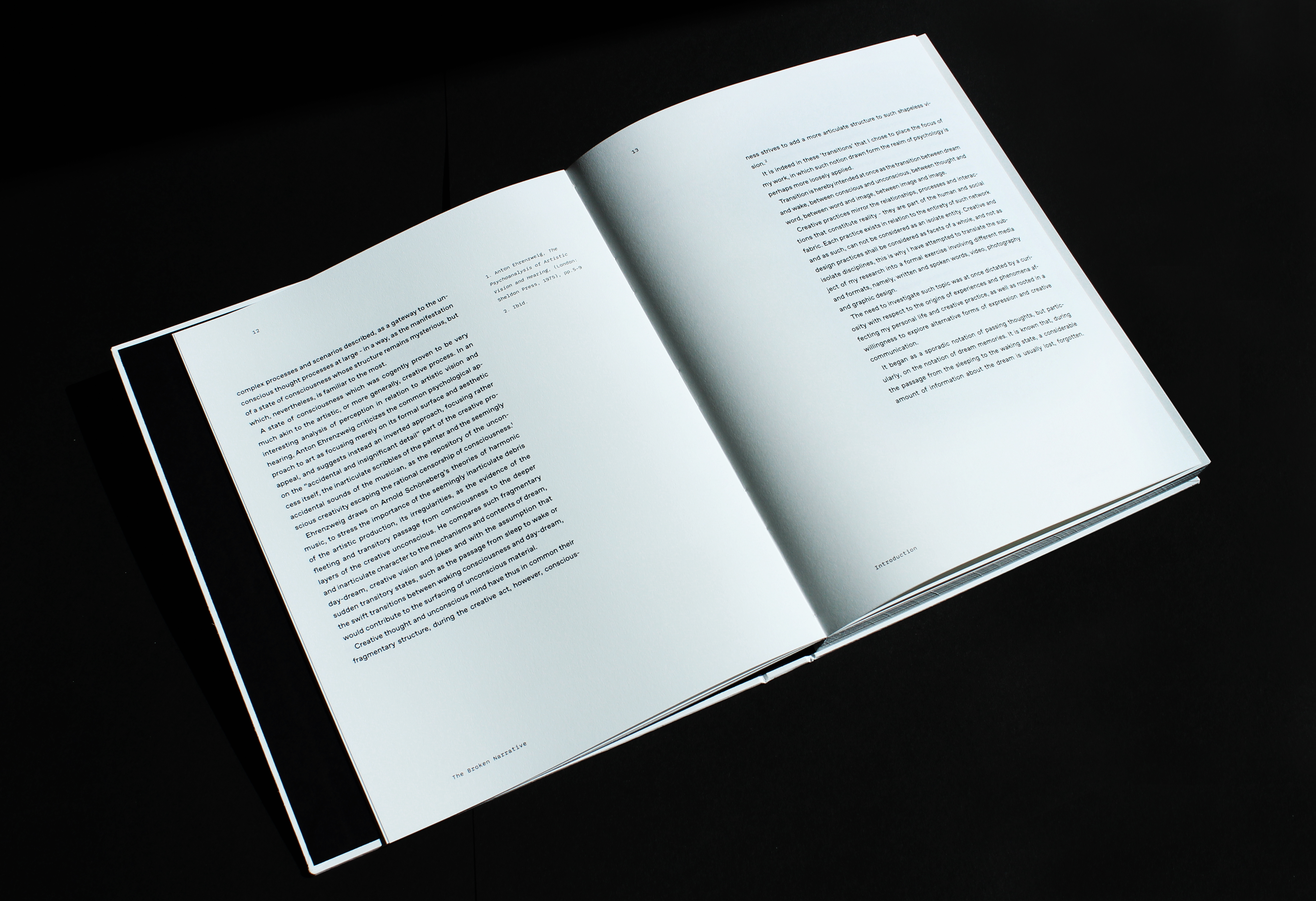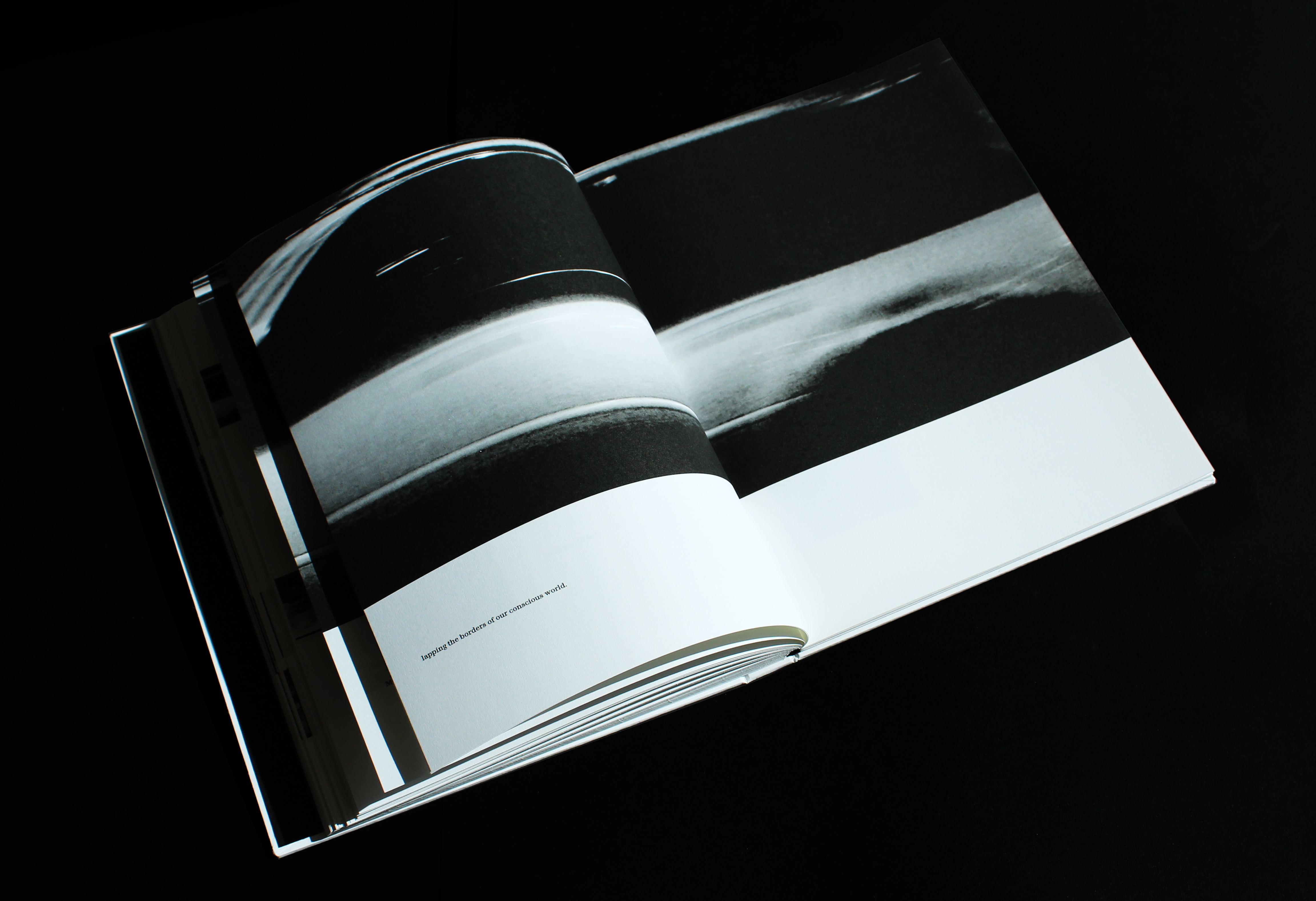 MA graduation project
Universität der Künste Berlin

From the screen to the page - The Broken Narrative is an attempt to translate the fragmented structure of the video onto the two-dimensional space of the book-page.
Species of Space
photography
2017

This series deals with space, depth and the perception thereof in the framework of the photographic image.

The two-dimensional photographic surface becomes indeed an enigmatic space, where scale and depth are relativized and where the viewer's perception is challenged.

By making use of superimpositions and fragmentation, this series aims at questioning the relationship between three-dimensional space, surface and image.

In these images, the concept of surface comes into play at different levels, as small-scale installations featuring different surfaces and textures provide the material basis for the creation of new, two-dimensional scenarios. Spaces and surfaces multiply and overlay within the photographic surface and are ultimately magnified to acquire the semblance of a real, yet more complex space.
The Post Internet Show,
Designtransfer, Berlin, 2017_Exhibiton view