INDUSTRIAL
Publication
2021


Texts: Marco Mazzi, Elisabetta Porcinai
Book Design: Marcello Jacopo Biffi @Mousse
"Industrial. On Hacking Consciousness and Reprogramming Language" – Mousse Publishing.

Co-authored with Marco Mazzi, this book brings to light a part of my ongoing research on the glitches of the unconscious mind, non-linear narrative structures, the self-sabotage strategies of consciousness and their impact on creative practices across different media.
It includes the essays "The Narrative of The Unconscious" and "The Phenomenology of Programming".

Speaking Spaces
Book Design
2021


"Speaking Spaces – Wie Orte das Sprechen lernen und Marken eine Heimat geben" by Katharina Fischer and Markus Schwitzke, Published dfv Mediengruppe.

A book that blurs the line between architecture, design, visual and brand communication, exploring how spaces can develop, learn and use a language of their own and become charged with different meanings.

The graphic concept translates such a blend of language and architectural space onto the space of the page, through color, illustrations, typography and calligrams.

Designed in partnership with Katharina Fischer and Markus Schwitzke.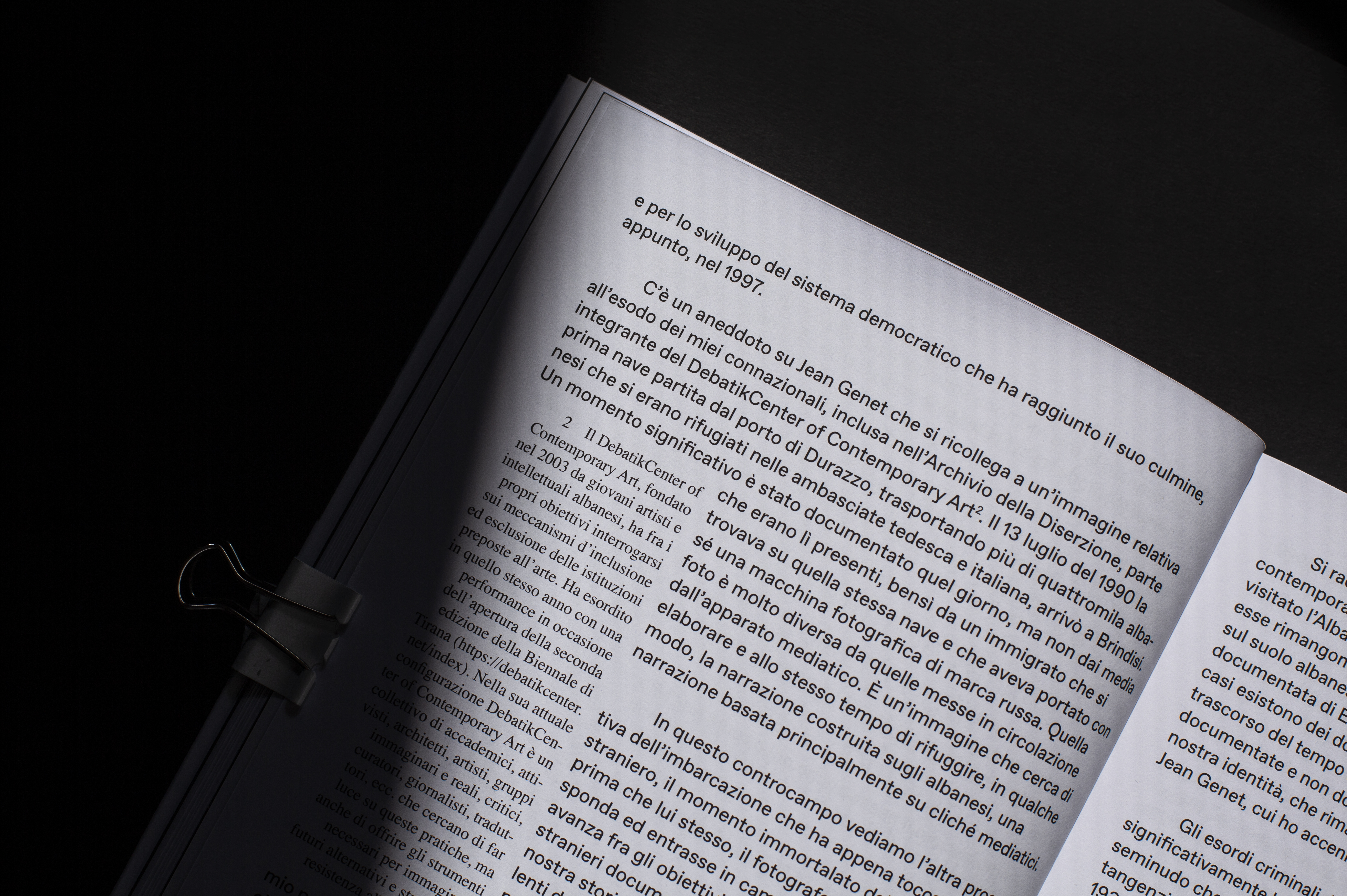 Book design for CONTROL by Armando Lulaj and Marco Mazzi, published by Silvana Editoriale.
"Albania, 1997. A year of social and political upheavals, anarchy, controversies, emigration. The toxic seeds of neoliberalism sprouting in an already wounded country. Control is a mirror of complexity encompassing history, politics, contemporary art and writing, hovering between the bluntness of a chat between friends and a delirious piece of fiction. At its core, a conversation between artists Armando Lulaj and Marco Mazzi revolving around the cornerstones of Lulaj's artistic practice, at its peripheries, elusive fragments of conceptual writing by M. Mazzi."
Interim
Cover Artwork
2020


Cover artwork for WSR latest EP Interim.

An oeuvre the artist's aesthetics and functional paradigms related to string instruments. Deconstructed, altered or just designed and built from scratch, they become an integral part of his distinguishing sound.

The artwork opposes the dense and piercing sonic patters characterizing the album with the ehtereal an gentle lines of a continuous line drawing.

Ink on paper.